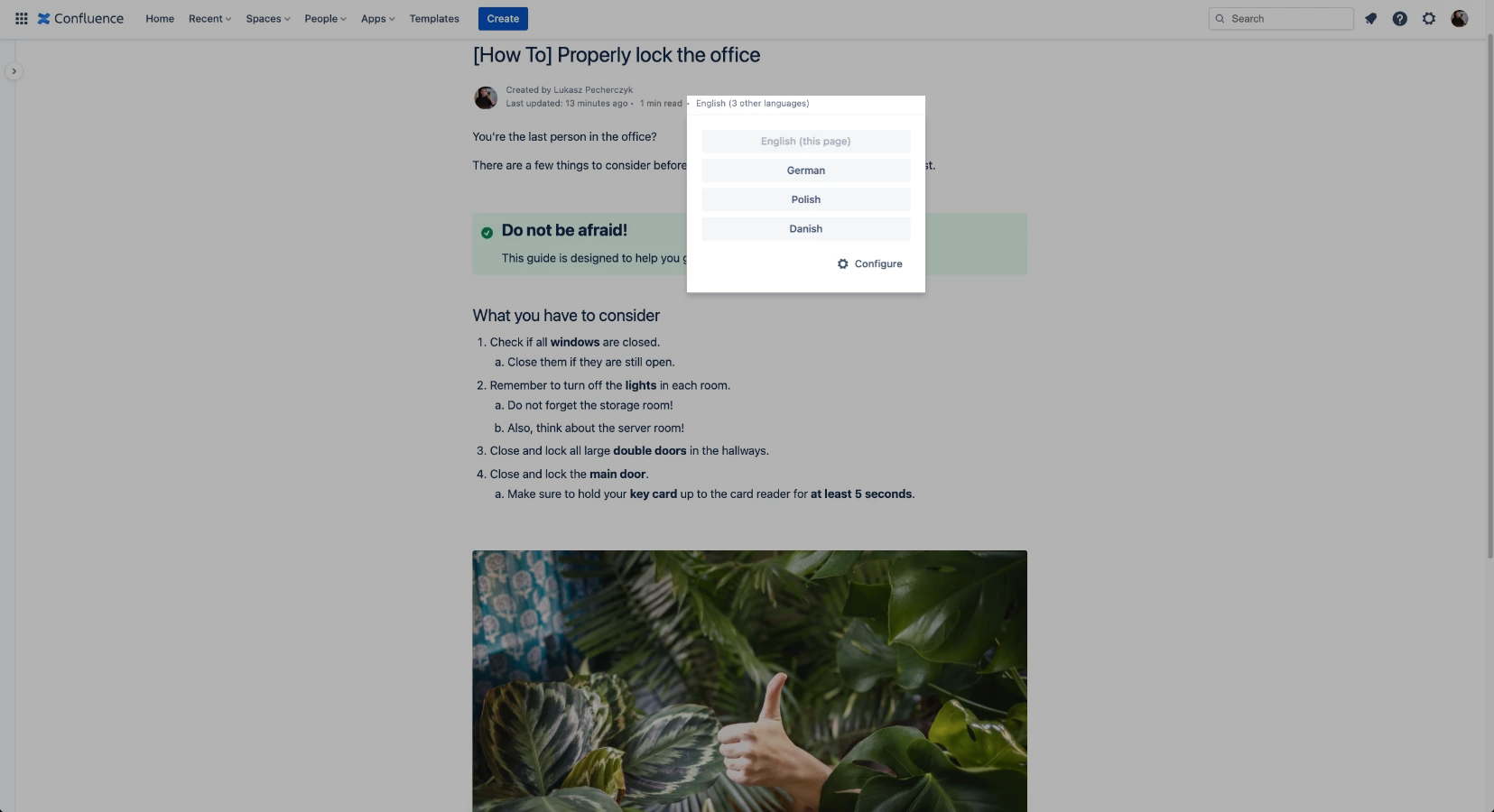 Easy access to important documents
Establish links between multilingual versions of documents and give your users lightning quick access to important documents in their mother tongue.
Smart linking
When linking new translations to other pages, the Language Manager will automatically auto-complete all previously established links for you.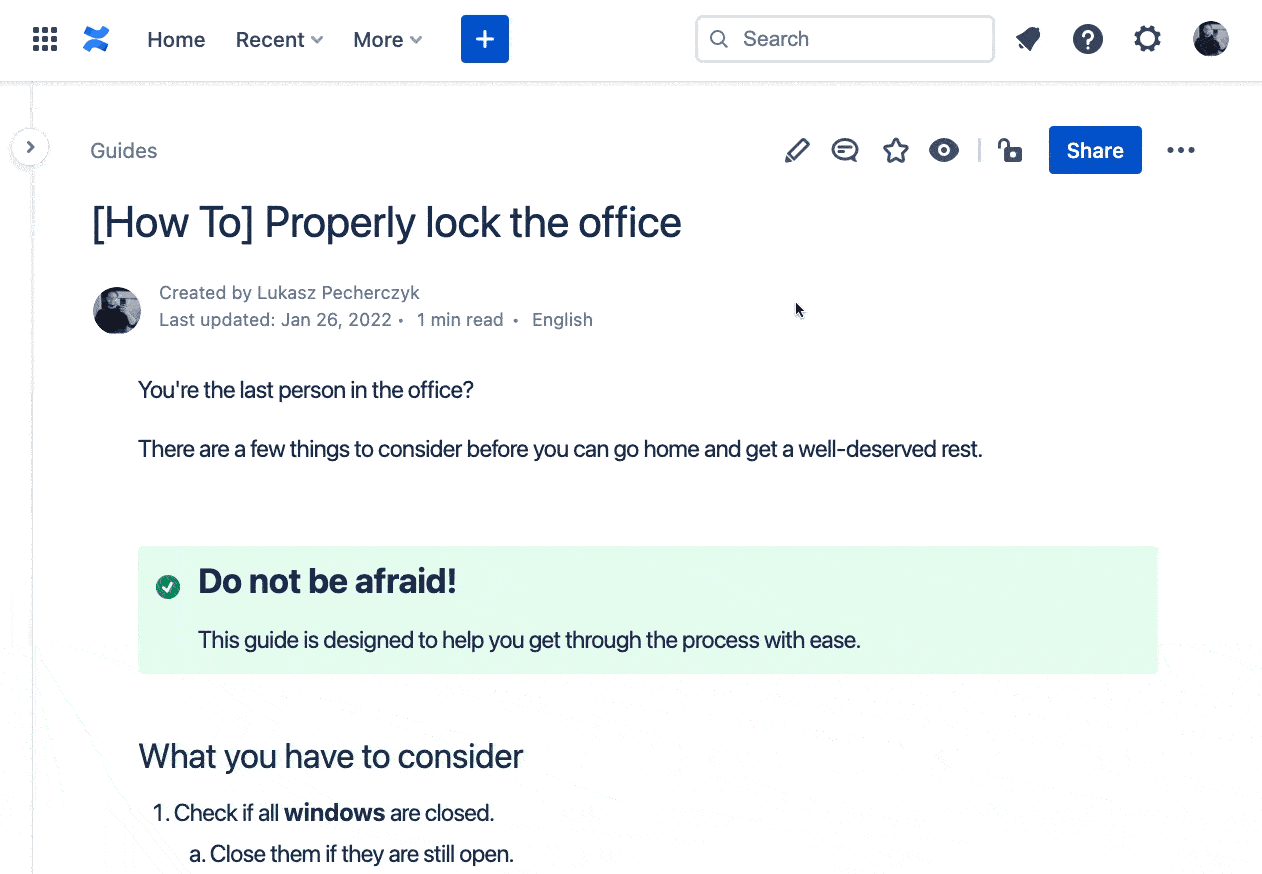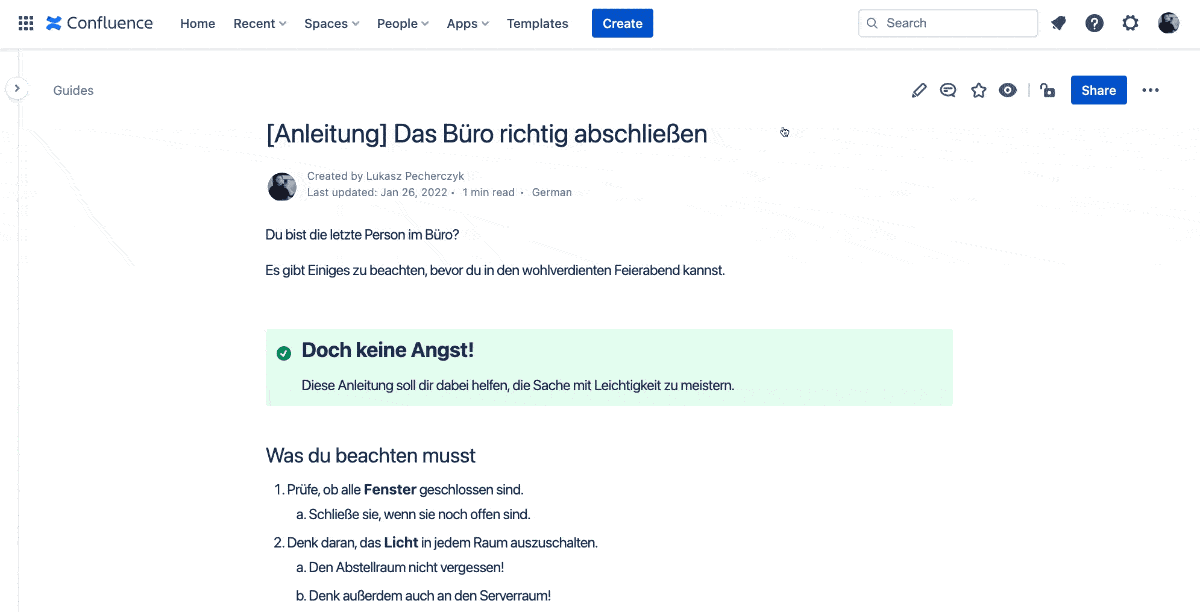 Intuitive & fast
Don't waste time configuring. Establishing language links is very intuitive and takes only a few clicks.
Sign up for our newsletter
🏆 About Seibert Media
We are an Atlassian Platinum Solution Partner & offer over 10 years of experience with Confluence and the development of Confluence apps. We created the Linchpin Intranet Suite, a highly popular social intranet solution for Confluence Data Center, used daily by many happy customers.
Now, we want to use our skills and experience to bring your Confluence Cloud to the next level!

👀 Take a peak behind the curtain
Book a free screen sharing session. Take a look at the newest developments, get your questions answered and discuss your ideas and requirements with us.
You can also submit your own ideas to our feedback board. We will gladly take a look and see if it's something we can place on our roadmap soon!
Customers who trust Seibert Media